The All Faiths Pantry Model is simple, and can easily be replicated and modified for any situation across the United States.
Clients are referred to us by other emergency food programs without delivery service, social workers serving the geriatric and mobility challenged populations, service directors at rent assisted buildings, case workers from every type of social service program, clergy, and many others. Clients learn about the program through these referring agencies and by news articles, web sites, social media, and by word of mouth.
Food is sourced through local Foodbanks, members of Feeding America, and national umbrella organizations. Government programs make much of this food available at little or no cost to member agencies of the Foodbank. Grocers, bakers, farmers, manufacturers and distributors are happy to donate and see excess food used well. Food is warehoused by programs at space rented or donated by churches, temples, mosques, schools, social service agencies, civic groups, and benevolent organizations.
Each month the same volunteers that delivered to each client in the previous month, or who will do so in the future, phone individual clients to arrange a time for delivery. The assortments of nonperishable food, bakery and produce are picked up from the programs storage/packing location and then delivered directly to the clients' home.
Not only are the hungry seniors and homebound fed, but so are the volunteers nourished by the spiritual exchange of selflessly helping another, without desire for personal gain. Sponsoring agencies grow strong through community building, relationships built on simple, small acts of kindness. Simple, modest tasks given freely on a regular and consistent basis heal all who are touched in nothing less than a miraculous way.
---
Our Program
Cleveland, Ohio is where we have premiered and demonstrate our program's model. All Faiths Pantry is a member agency of the Greater Cleveland Food Bank, where we are currently the largest distributor of produce of any agency. In fact, we have added 60,000 pounds of produce in addition to 6,000 pounds of nonperishables to our deliveries and mobile pantries a month.
Our direct service to clients has now surpassed 1/3 of a million pounds of food over more than twenty thousand deliveries.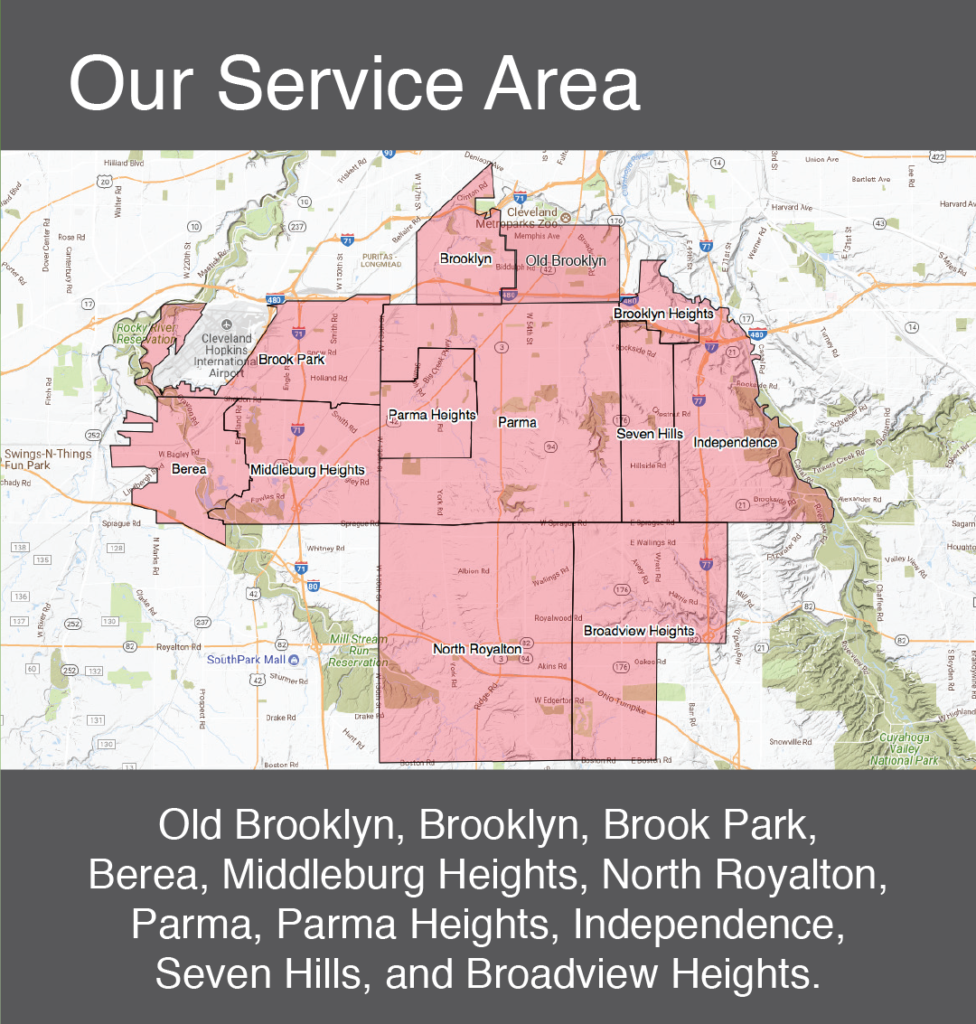 We have over thirty volunteer delivery teams, who bring groceries to over 300 homes and more than 400 clients each month. Our volunteers from local faith communities are very diverse: Lutherans, Catholics, Episcopalians, Baptists, Jews, Hindus, Buddhists and others. Many of our volunteers are not connected with a particular spiritual tradition, but are simply moved by a spirit of compassionate service.
If you're in Greater Cleveland and want to lend your time and skills, please contact us.